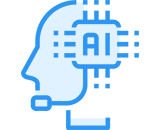 Intelligent Call Routing

Conferencing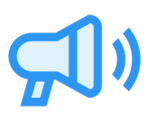 Systematic Announcements
Improve your callers' experience with features such as call transfer, conference, call history, call summary, mute etc.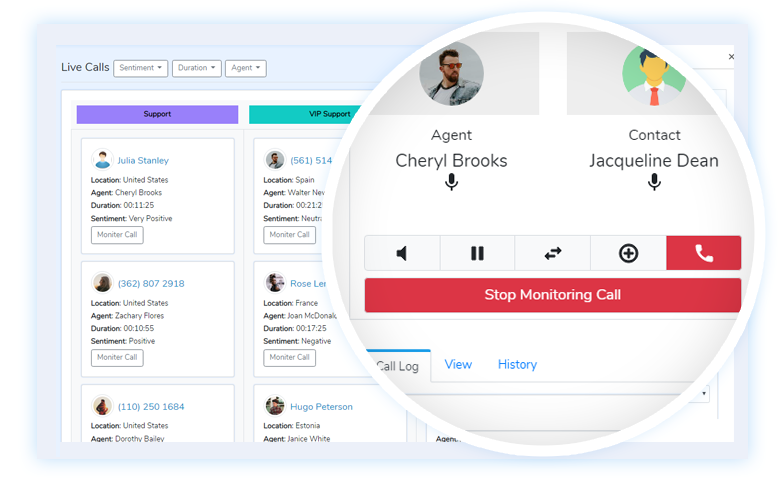 Keep track of all the Live call from one screen and get primary details at a glance such as caller name, location, call duration, and agent name.
Call that goes unattended will have an option to leave a Voicemail. The Voicemail tab lists all the Voicemails and allows you to view, listen, call back effectively allowing you to save time.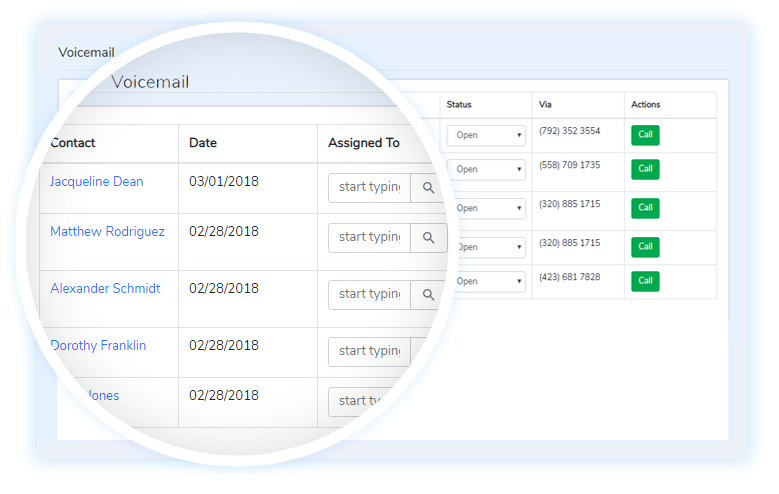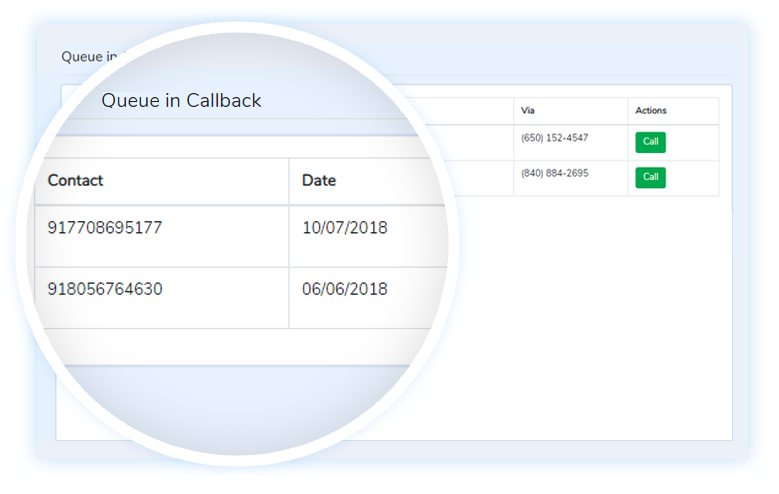 Similar to Voicemail, the callers also have an option to leave their contact number instead of a Voicemail. The caller information and number will be listed under Queue in Callback tab and can be called directly on a single click.
The entire organization's call list will be saved with details such as call subject, type, date, attendees, etc., and can be accessed from anywhere and anytime.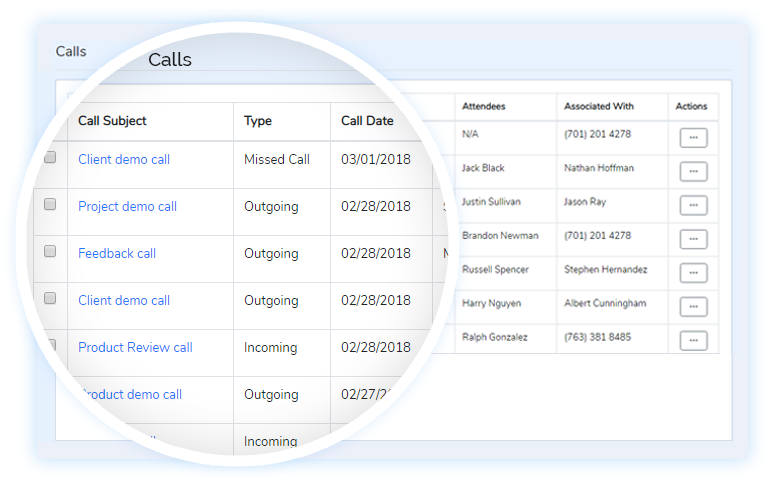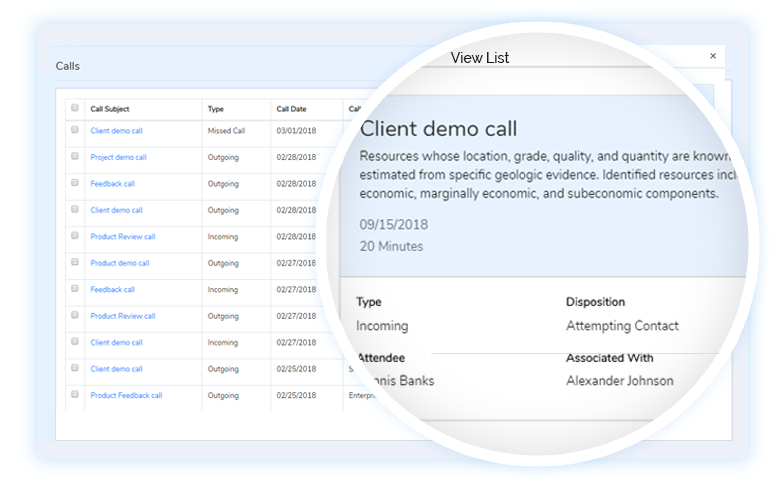 Get in-depth details of the call using the call recording, sentiments, the purpose of the call etc.
Easily assess your performance and optimize your business strategy using several built-in reports. Get multiple flavors of a report and filter them by individual employee report, team report, incoming and outgoing call metrics.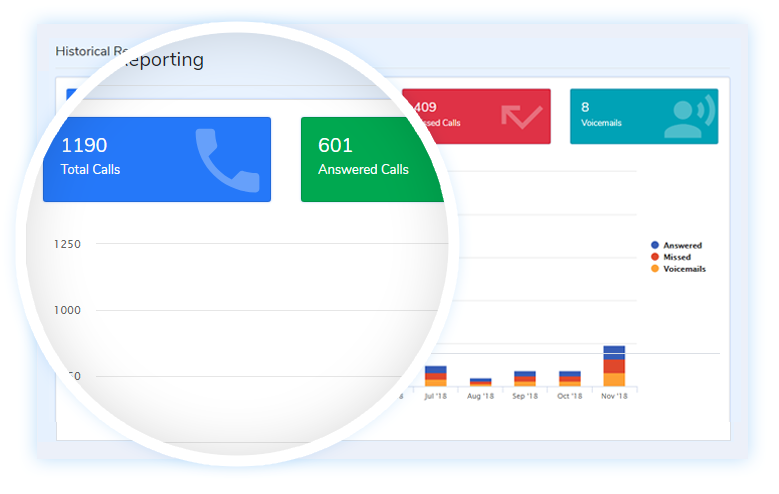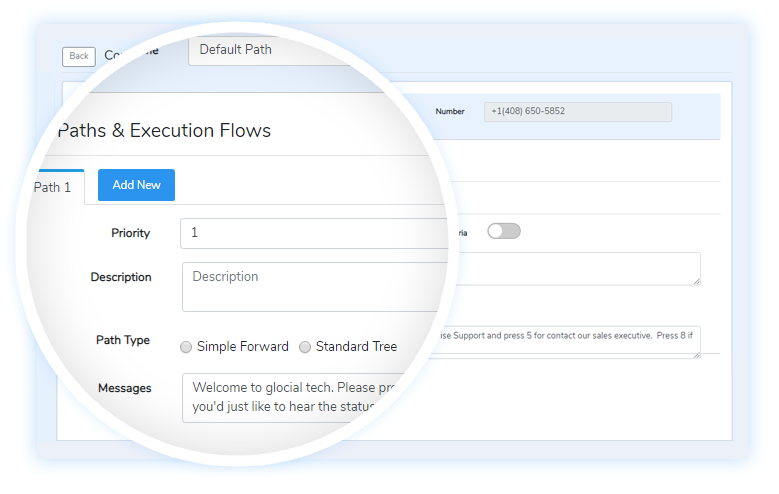 Serve your callers effectively and maintain positive sentiments during peak periods by assigning callers with Priority Status. This allows you to prioritize your callers.
Route callers to the right agent, team or department based on custom criteria and save callers' and agents' time.